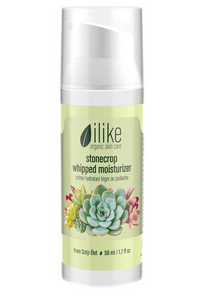 Popular among those with a hyperpigmentation (age spots, sun damage, hormonal spots) and recommended after sunbathing or sun bed usage, to address uneven skin tone.
Effects
leaves skin feeling hydrated and soft
skin looks brighter
Directions for application
Apply a thin layer of moisturizer over entire face and neck area. Use an ilike serum before moisturizer or enrich moisturizer with an ilike oil concentrate to achieve an even more radiant complexion. Recommended home use is twice a day.
Ingredients
Stonecrop, Yarrow, Corn Germ Oil, Sunflower Seed Oil, Ascorbic Acid -- Vitamins C, D and E, Beta-Carotene (Provitamin A), Bioflavonoids, Formic Acid, Salicylic Acids, Citric Acids, Malic Acid, Malonic Acid, Free Amino Acids, Phenol Carbonic Acids, Fatty Acids, Pectins, Mineral Salts, Trace Elements