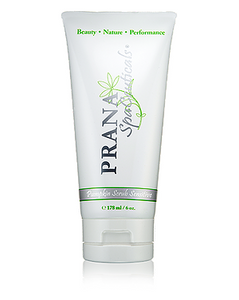 This revitalizing, enzymatic polish resurfaces skin, repairs environmental damage, smoothes fine lines, and minimizes irregular pigmentation. Use as a weekly regimen to help stimulate collagen and restore elastin for radiant skin.
6oz
• Delays wrinkle formation and conceals stretch marks
• Brings out skin's natural healthy glow
• Moisturizes and repairs
• Beneficial for smokers and sun lovers
• Great for dry, sensitive skin, problematic skin, and those with fair skin
• Use post-microdermabrasion treatments to digest any attached skin
• Superior product in preparation for peels
Ingredients: Purified Water (Aqua), Certified Organic Aloe Vera Gel, Cocomidopropyl Betaine, Caprylic / Capric Triglycerides, Bambusa Arundincea ( Bamboo Stems), Organic Cucurbita Pepo Powder and Oil (Pumpkin Seed Extract), Papain Extract, Bromelain (Ananas Sativus), Malic Acid, Manuka (Leptospermum Scoparium) Honey, Sodium Lactate (Lactic Acid),USP Glycerin, Laminaria Seaweed Extracts, Alpha Bisabolol (Chamomile), Comfrey Root Extract, Phenoxyethanol.