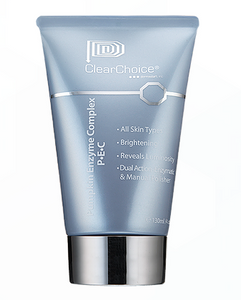 Pumpkin Enzyme Complex is a superior dermal polishing exfoliant that contains a combination of chemical and physical resurfacing agents. Crushed Bamboo and papain enzymes help slough dead skin cells while lactic Acid helps to brighten and hydrate the healthy skin.
• Delaying wrinkle formation and concealing stretch marks
• Brings out a healthy glow
• Moisturizes and repairs dry, sensitive skin, problematic skin types
• Great for prep for stronger peels
• Great for fair skin types
• Beneficial for smokers and sun lovers
Ingredients:
Purified Water (Aqua), Certified Organic Aloe Vera Gel, Cocomidopropyl Betaine, Caprylic / Capric Triglycerides, Bambusa Arundinacea (Bamboo Stems), Ground Walnut Shells, Organic Cucurbita Pepo (Pumpkin Seed Extract), Cinnamomum Cassia (Cinnamon Extract), Myristica Oil (Nutmeg) Papain, Ammonium Glycolate, Malic Acid, USP Glycerin, Laminara Seaweed Extracts, Alpha Bisabolol (Chamomile), Manuka Honey, Sodium Lactate (Lactic Acid).