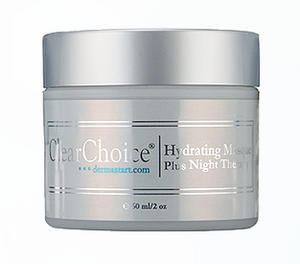 This soothing masque is infused with ingredients that nourish, rehydrate, repair and firm all skin types, even sensitive skin. This combination treatment masque can be used as a night moisturizer to replenish thirsty skin and treat rosacea flare-ups.
• Helps Firm Skin
• Rehydrates Skin
• Great for Rosacea
• Can use this after any peels, dermabrasion and laser procedures
• Cools & Calms inflamed skin
• This is absolutely one of the best Treatment Masques formulated for today's modern procedures!!
Ingredients:
Certified Organic Aloe Vera, Sodium Hyaluronate, Squalane, Vitamin E, DMAE, Alpha Lipoic Acid, Vitamin B5, Azulene, Chamomile Extract, Cucumber Extract, Vitamin C (L-Ascorbic Acid), Allantoin, Orange Extract.