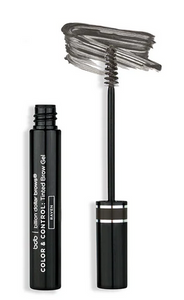 New & Improved Hint of Tint!
When you need your brow gel to pull double duty (and you need it done quickly), the color and control gel from Billion Dollar Brows is your new go-to.  This a cruelty-free tinted eyebrow gel that provides a natural color and helps tame unruly eyebrows. 
Quality Color
The two universal colors and blendable formula of our fiber brow gel give you a shade that you can use on anyone, regardless of skin and hair types.
The precision tip makes it easy to apply the color only where you want it.  Easily create shape and definition.
Limited Stock - Raven Only